Hey everybody, I just joined this great place and wanted to show everybody my tank setup. If anybody has any suggestions/recommendations I would appreciate the input. There are some early pictures of the initial setup when I upgraded to my tank, as well as current pictures of my setup.
Here's a description of what's used in my setup:
- 120 gallon Great Lakes tank (purchased from a great aquarium store in Wisconsin for $150)
- Guardian 300W heater
- Rena Filstar xp3 using sponge pads for mechanical filatration, 1L of ceramic rings, and 2L of EHEIM Ehfisubstrat Pro
- Reptisun 10.0 & basking bulb
- Coral I brought back to the US from a trip to Mexico (had washed onto the beach from a hurricane, so I didn't kill anyting
), random rocks, and filter sand & river rocks as substrate.
- Some live and plastic plants
- Home-made basking area
- Fake Driftwood
The initial setup: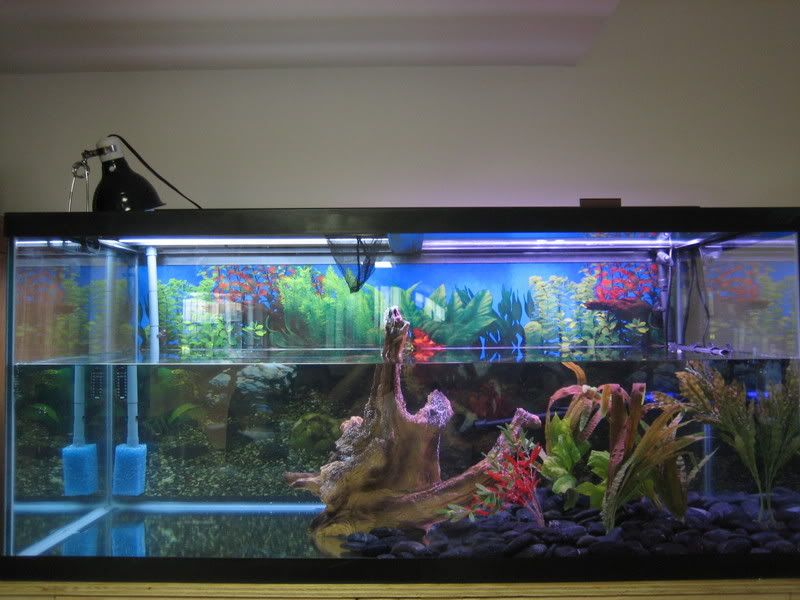 Second arrangement:
Current setup: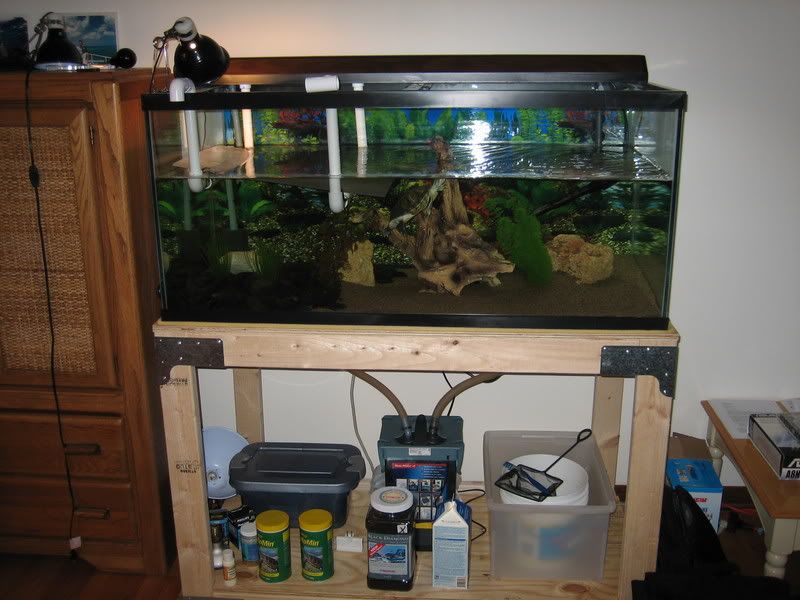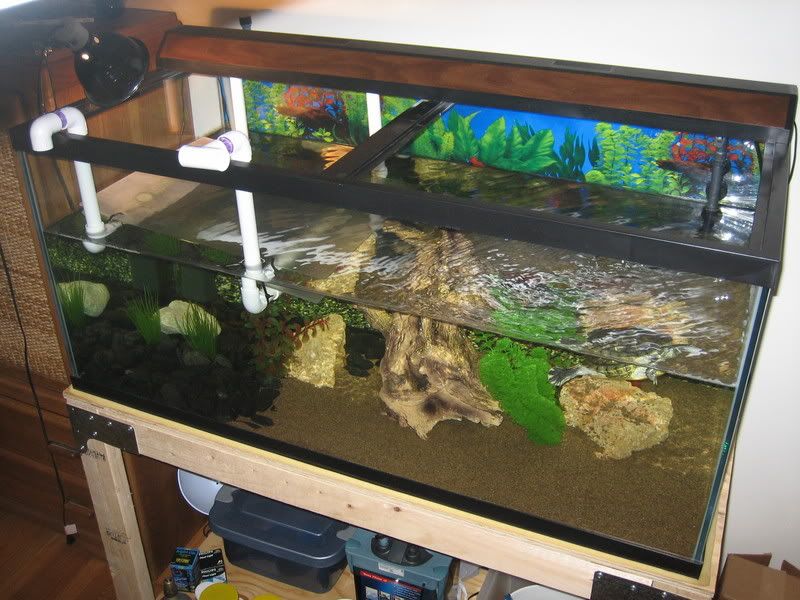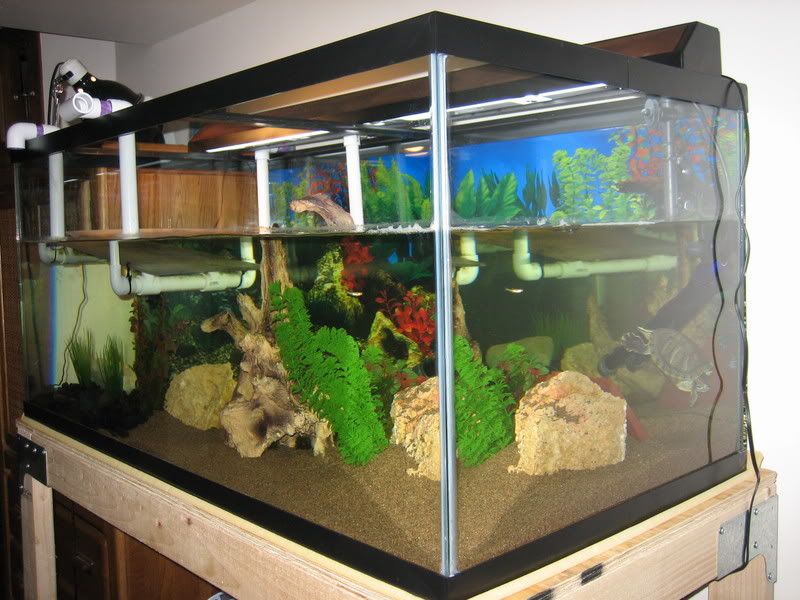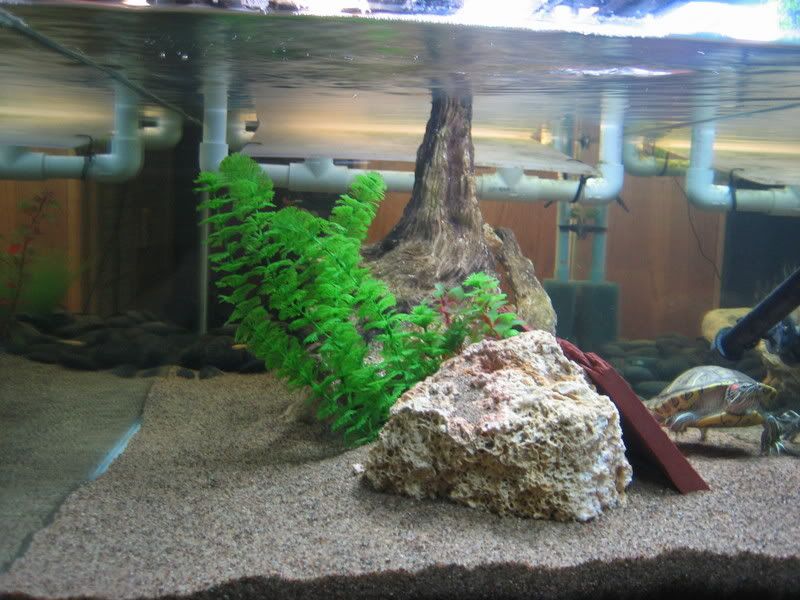 So... any suggestions or ideas to make my setup any better? I have considered building one of those BEAUTIFUL above tank basking areas some people have, but I don't think the current location of the tank will allow it because of the low ceilings in my room
.