I made the above basking tank based on Breigh's idea.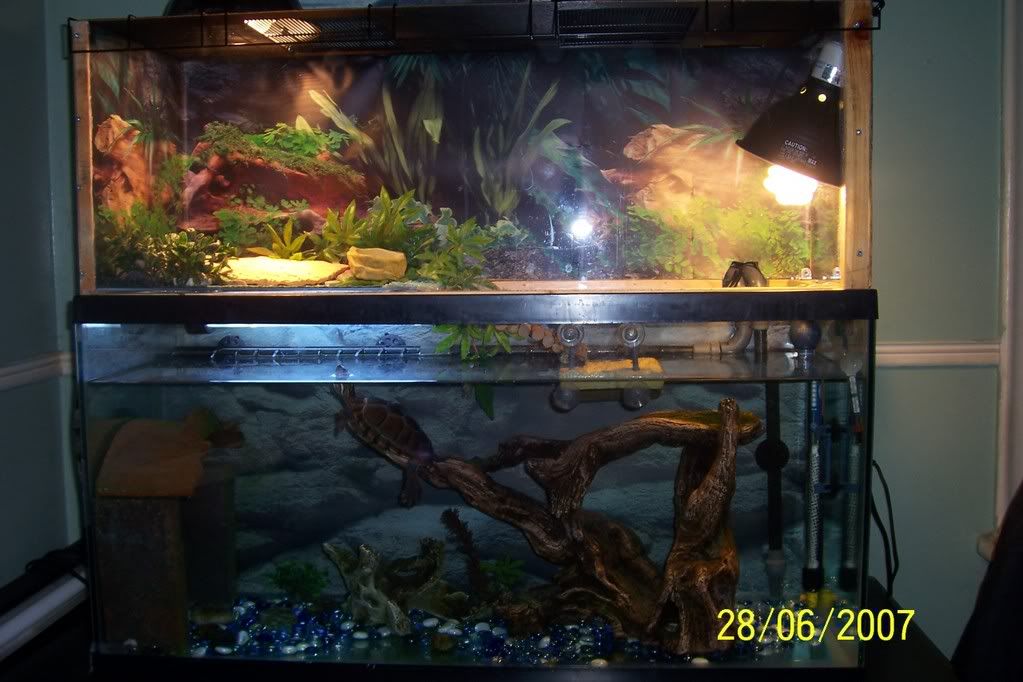 Here is my tank set up.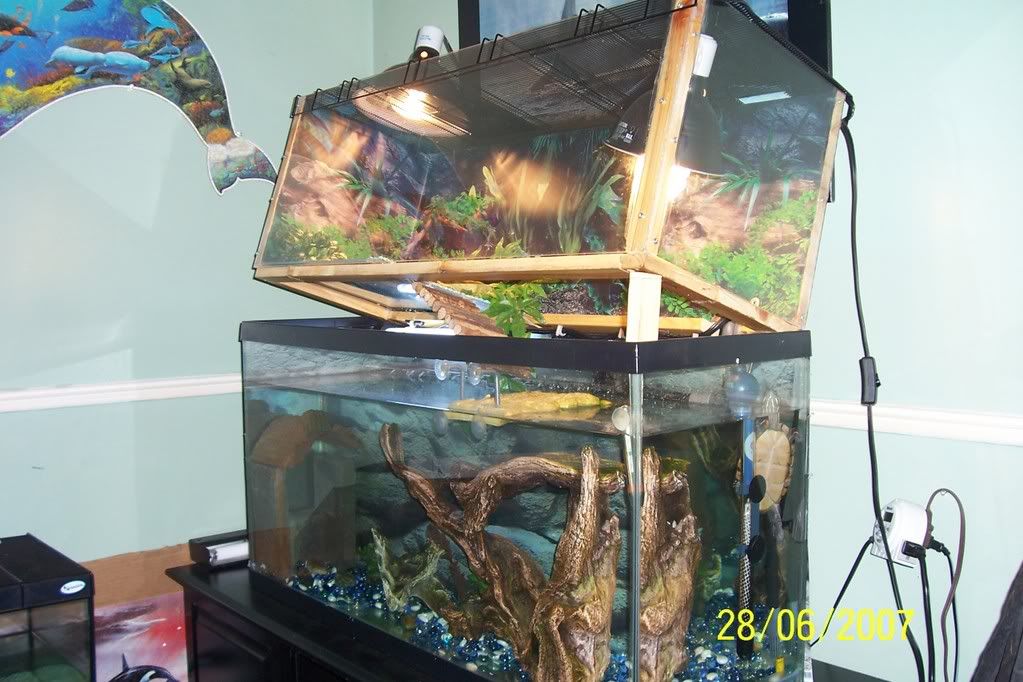 The top tank is an exact measurement to the bottom so that it sits directly on top so that it can open this way for easy access to everything in the water.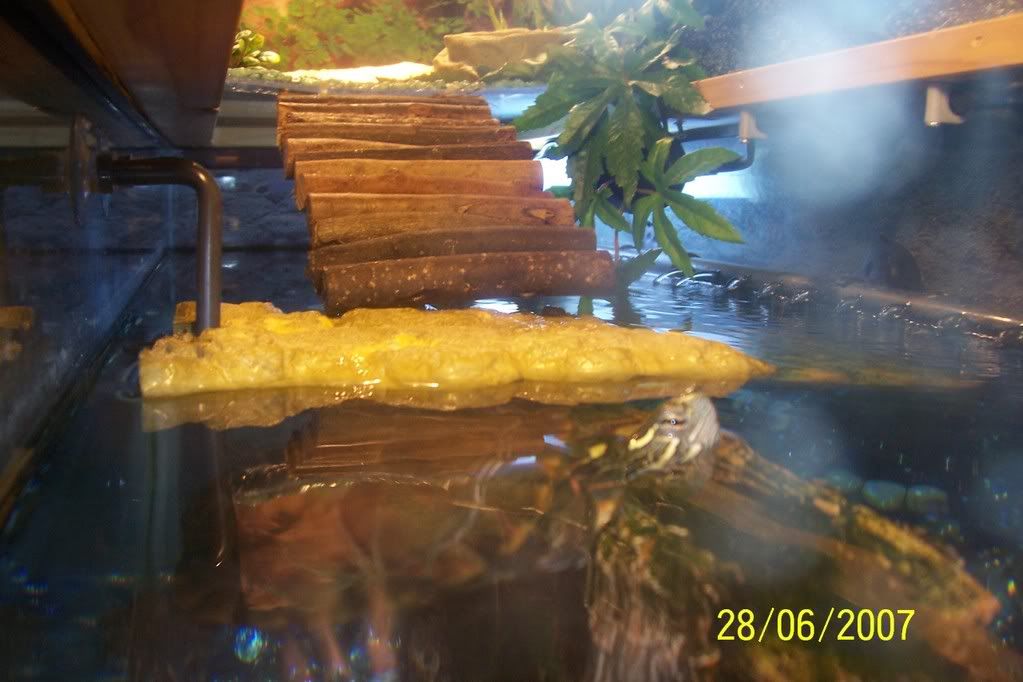 I used a log ramp like this that's attached to the basking platform with zip ties, then the ramp just sits on top of a turtle dock.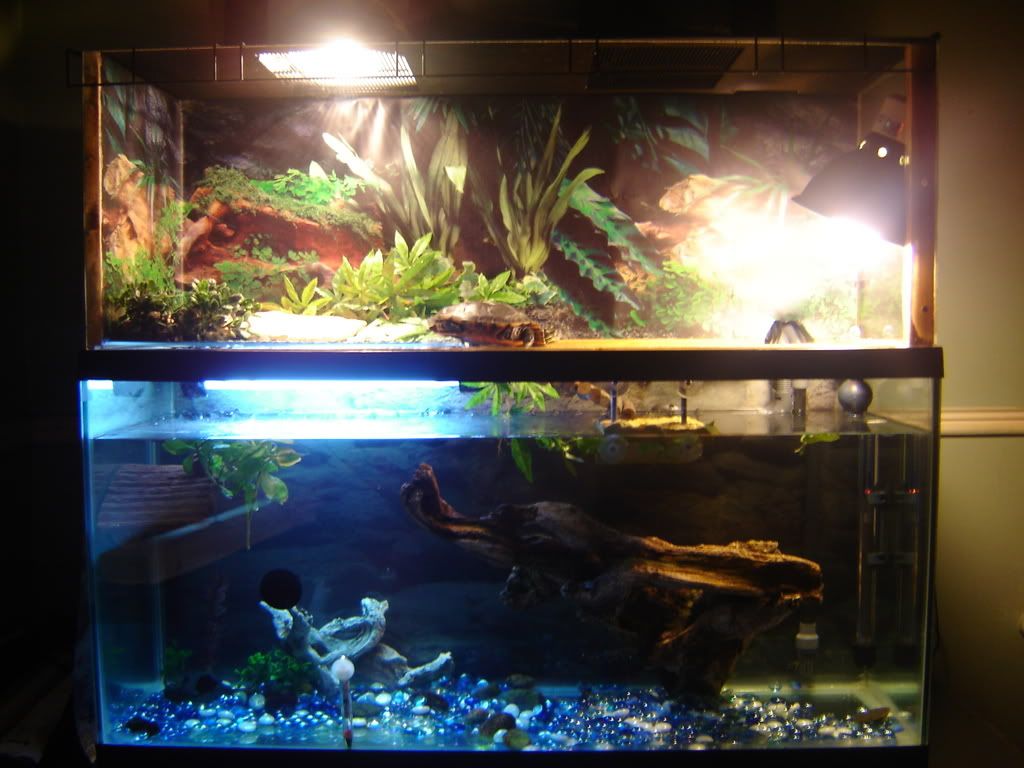 And this is Turtle in her home, it took only about 15 minutes for her to walk up and start basking.
These are just a few pics I've used here, you can see more of my turtle and setup.
http://s190.photobuc...s/z76/simoneer/