These are the rest of my animals
Tank one :
Breeding pair of convicts, featherfin catfish, pleco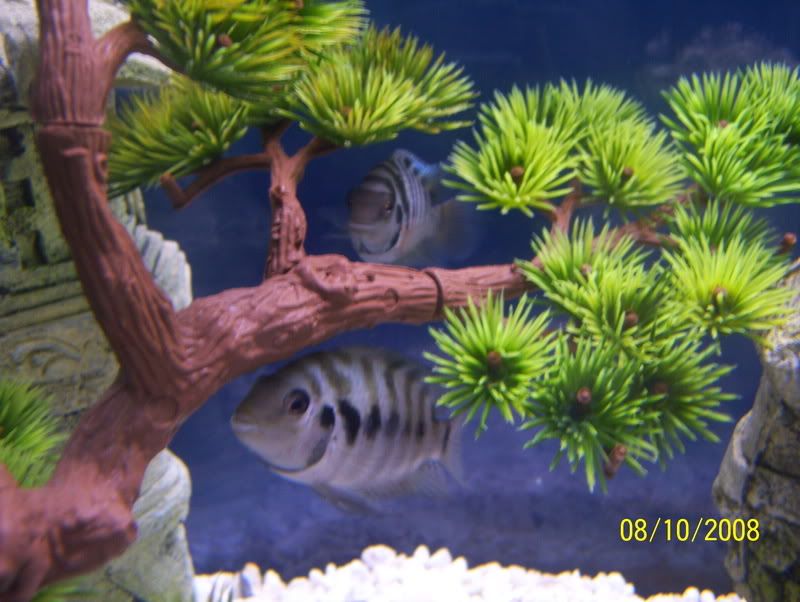 Tank two (Its now in the process of being upgraded)
Five albino barbs, one green barb, three albino rainbow sharks, one ghost shrimp that never got ate, one albino pleco
Tank three (really bad tank I admit its my seven year old sisters pick. Its not done)
Three assorted mollies
Tank four (These fish are now in a new tank my camera is lost so no pics)
Two breeding pair of parrot chiclids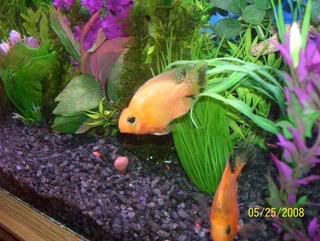 Tank five:
Assorted kinds of goldfish
And I am in the process of buiding up a 50 hex to move the convicts in and another breeder tank of green terror chiclids.
I also have two hamsters:
Mr Fatty the winter white dwarf that is almost four years old (Mind you they usually live only 1-2 years)
Mr. Fluffy Buns the long haired teddy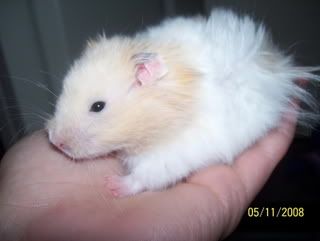 And finally that is it!