Hey all- I moved my flock into this last January and everybody seems to be getting along quite nicely.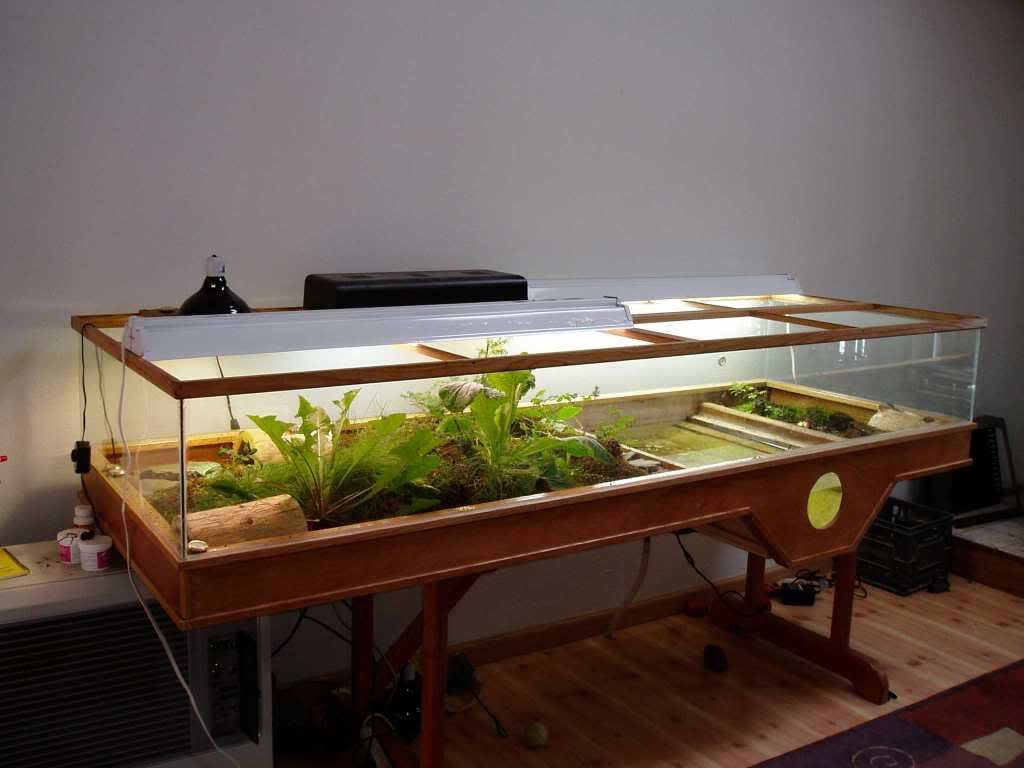 It is a 3 ft x 8 ft modified turtle table that is sealed on the inside with West System Epoxy. I've created a recess near one end that holds about 20 gallons. I've also added a drain to this "pond" that routes the water outside of the house and into a flower bed. This makes for really nice and easy weekly water changes. Also in the tank is a small Coolworks Ice Probe aquarium chiller that pulls the water temp DOWN about 10-15 degrees below ambient. The right end of the tank is a bog end that stays damp to moist w/liverwort and ferns growing in it, the midsection is a drier forest type area w/local sphagnum, spruce, crowberry, dandelionand misc wild plants as well as burdock, nasturtium, alfalfa, Kentucky fescue grass and basil that we've planted. My thoughts were to try and give the plants really good growing conditions in order for them to recover from whatever bulldozing, scrabbling and other insults the turtles might impose. They've been in for nearly 3 months and the plants actually seem to be winning the battle. I'll probably add clover as soon as the seed is available.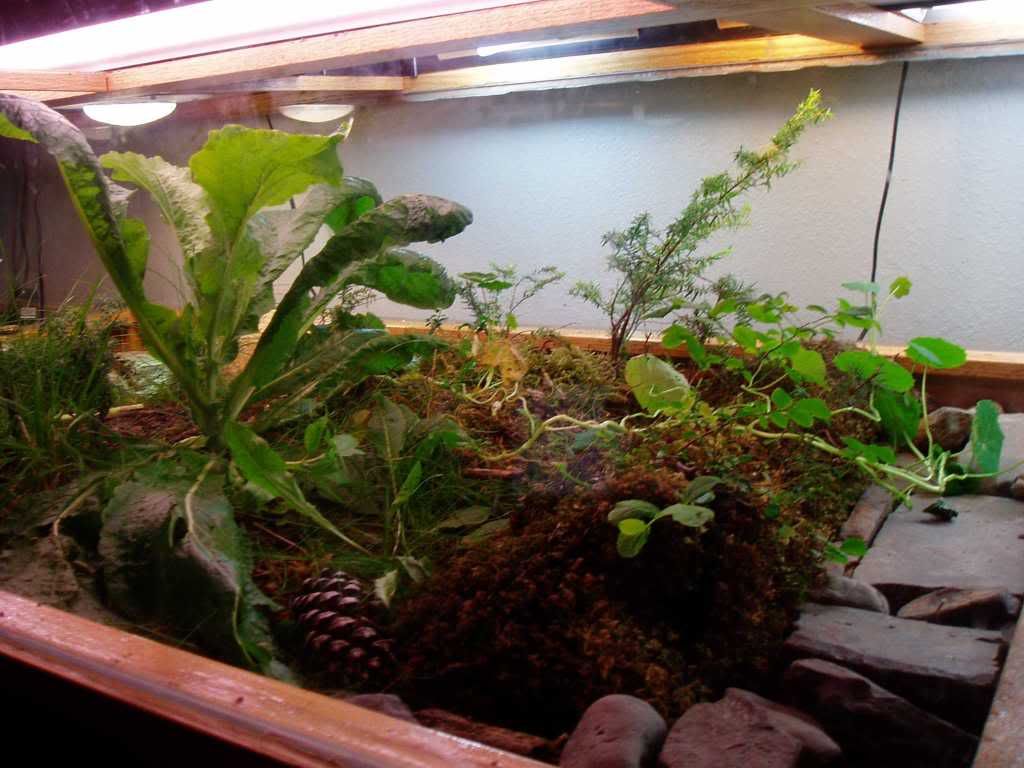 For lighting I've got a one MegaRay for basking and Vitamin D, as well as 2 Reptisun 10.0 compact florescents. In the (2) 48" recepticles I have generic Sylvania grow lights. I've built 5 "dens" in the habitat under logs and duff that the turtles spend most of their time in when they are not sunning or foraging for free range meal worms and earth worms.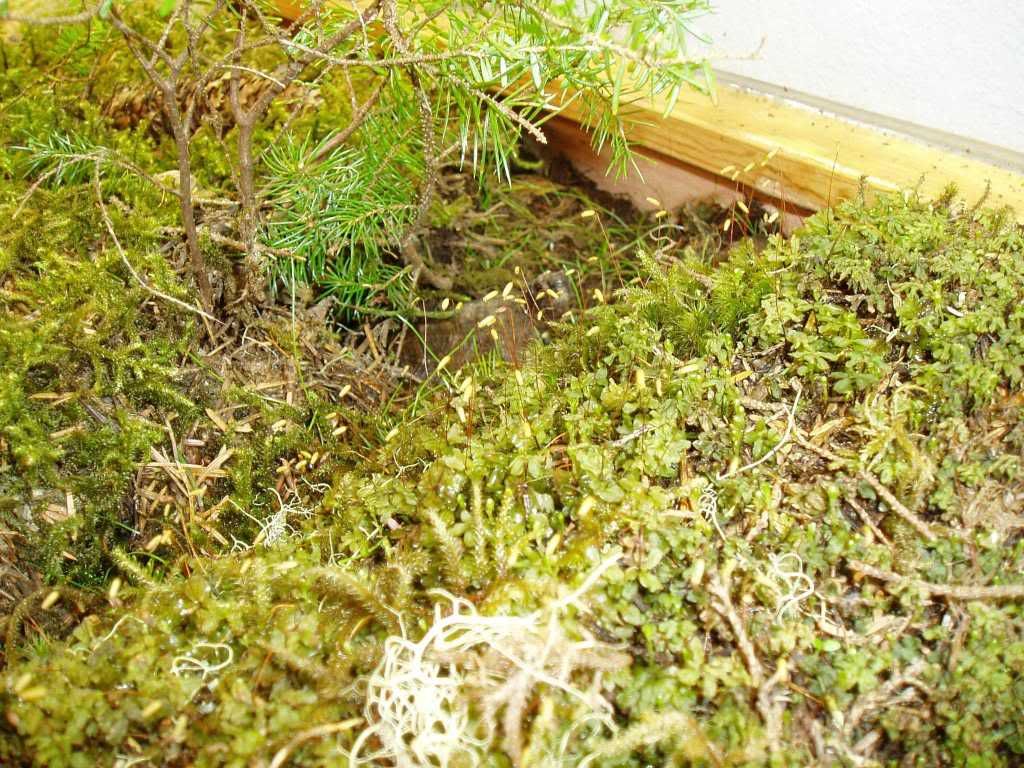 So far so good. No major problems yet. The turtles all seem happy. There is less tail biting and posturing, and everybody has good appetites.
Total cost was about 30$ for 1/2" plywood, 50$ for epoxy, 90$ for red oak, 90$ for chiller, 90$ for glass and about 100$ for lights, fixtures, plumbing, silicone, etc....or roughly 450$ w/a total of perhaps 20 hours of time invested.
Edited by portsample, 29 April 2009 - 11:37 PM.