I just finished making this outdoor garden for my boxies. Thee plants are new and have to get established, and I have to make a cover for the section where they will hibernate. I'm thinking of a piece of wonderboard, and cementing some stones on top to make it look like a natural cave.
At the end of this side is the pond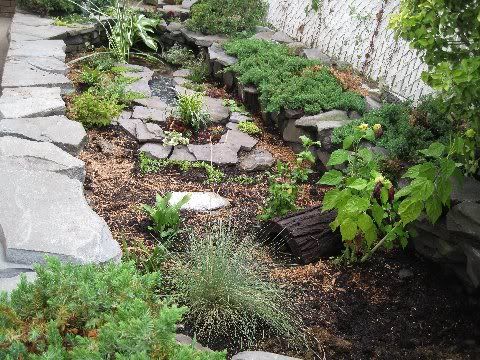 On this end will be the cave where they will hibernate. I will fill it up with lots of leaf litter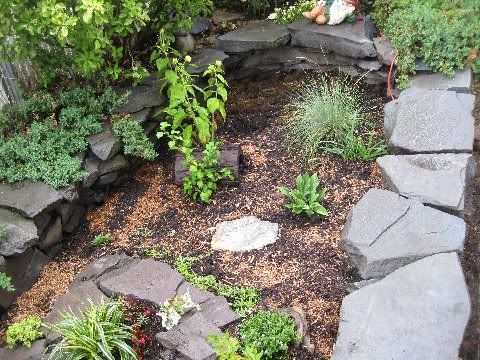 For now I just put a cover of plywood on it That's Nora, my old Ornate looking out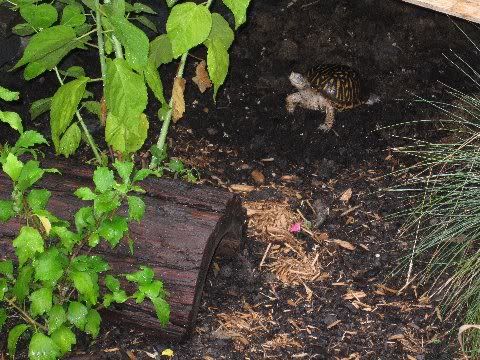 That's Chewy and Pi ...Chewy in the pond and Pi on a plant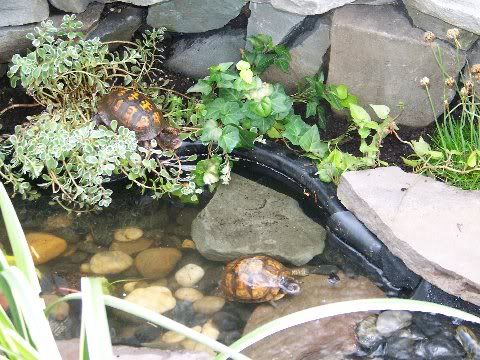 That's Nolie walking along the side of the stream. The large stones are cemented on top, and over lap so no one can climb out and it also forms a cave along the whole side so they can sit under it
eating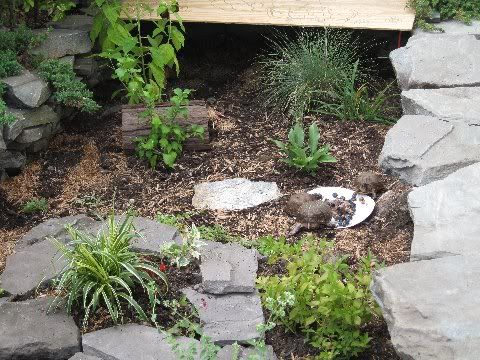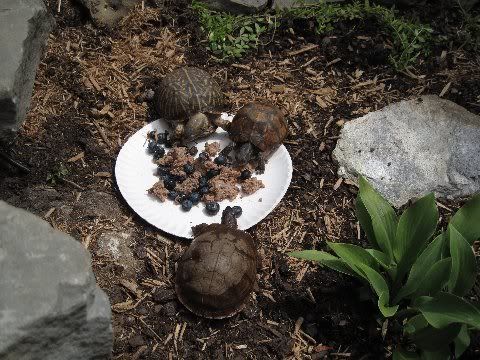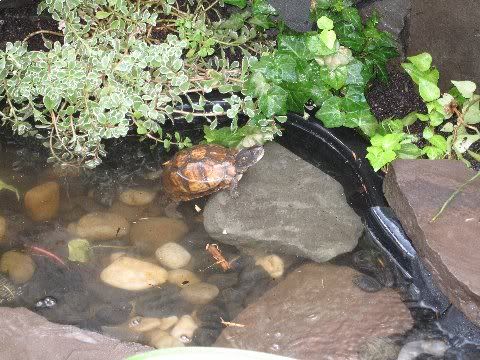 This is my old ornate.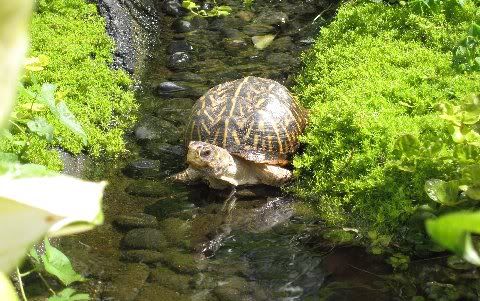 this is their old garden, but now my Cherry Head has it all to himself