Hello everybody!
I have never had a pet turtle or really done anything remotely turtle related, but now I have a turtle laying eggs in my garden, and I am not sure what to do. I am not 100% sure where it came from, but there is a creek kind of near by, which seems like it would be its home. I am also not sure what type of turtle it is, but the picture is below: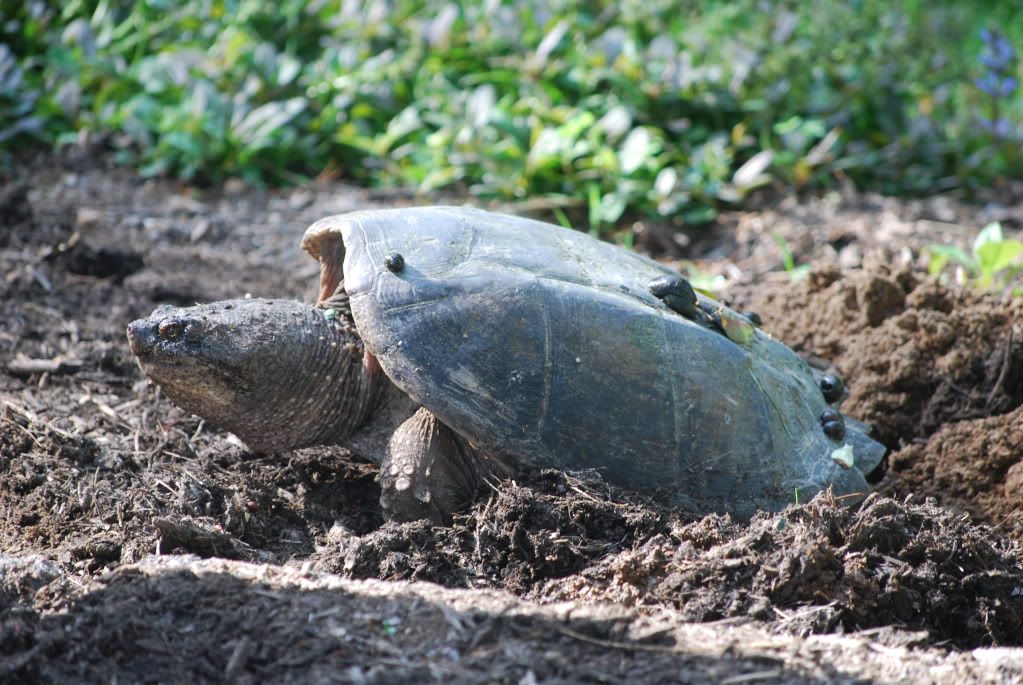 I have a few questions:
1- if it is successful in laying eggs, how can I protect them until next year and ensure that they make it to safety?
2- are there any organizations I can call which would help? (like the ASPCA or something like that? would they help return it to it's proper home?)
3- how long will it take to dig its hole?
4- What dangers might there be to it in a normal suburban environment, and how can I protect my new turtle friend?
thanks!