Last year, I posted some photos of the baskers at our wetlands in the Pacific Northwest. This is how it looks this year.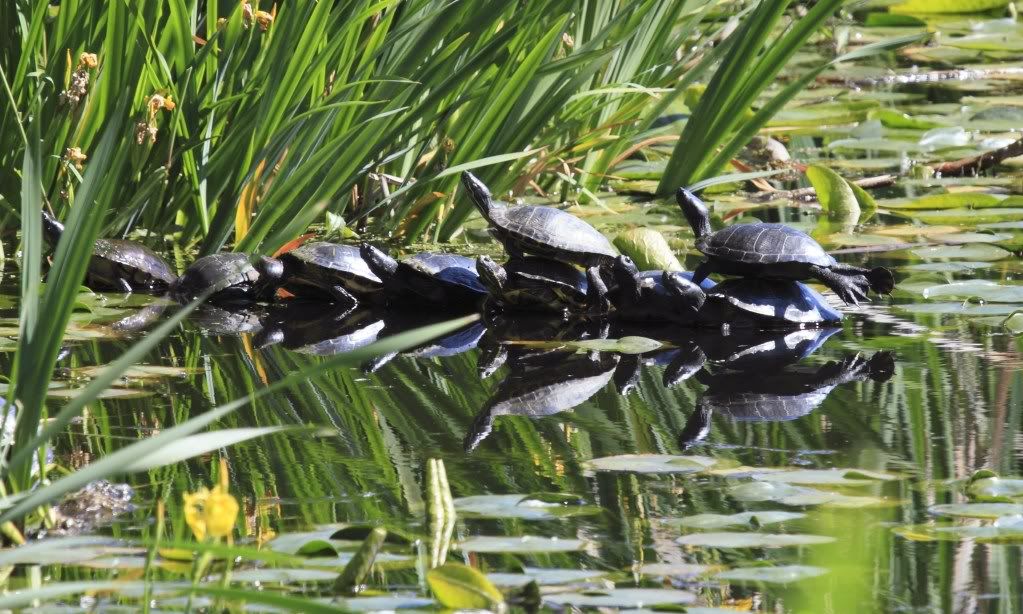 Same place, another day: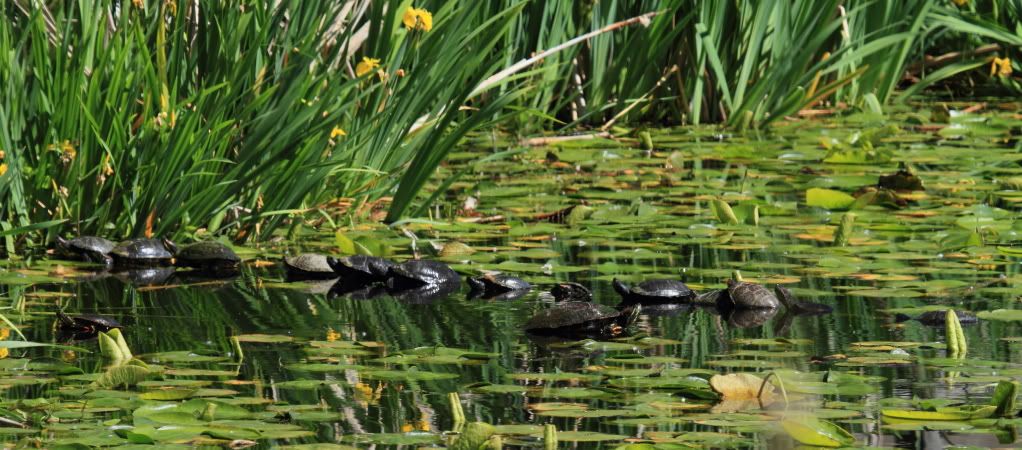 There is a new basking site right in front of the viewing platform and I have a new record for the number of turtles in one photo.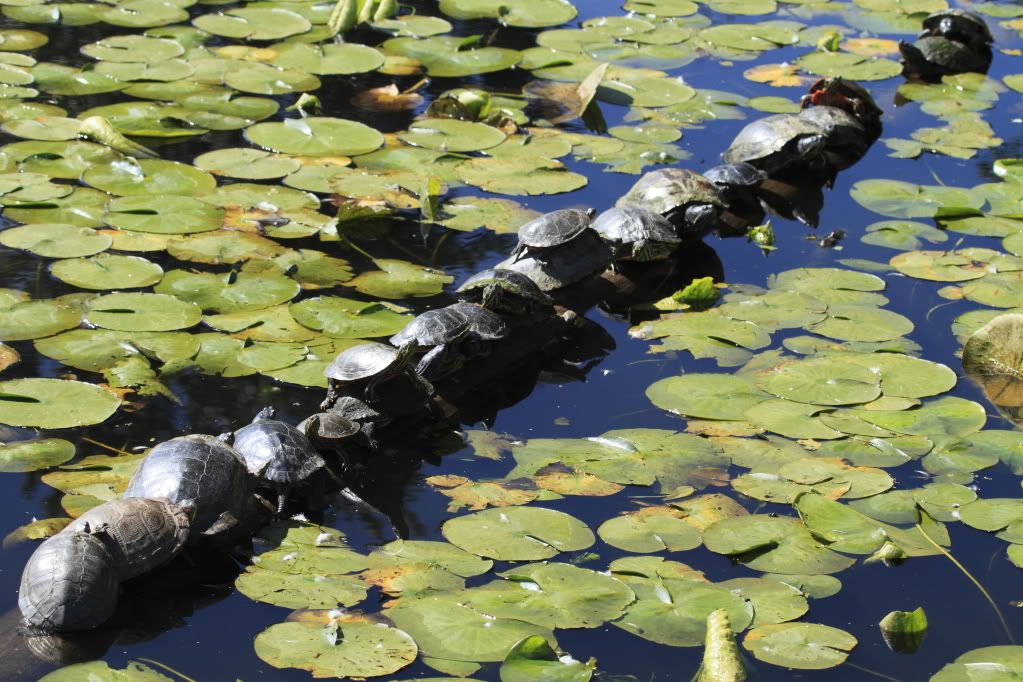 Scrambling for a place: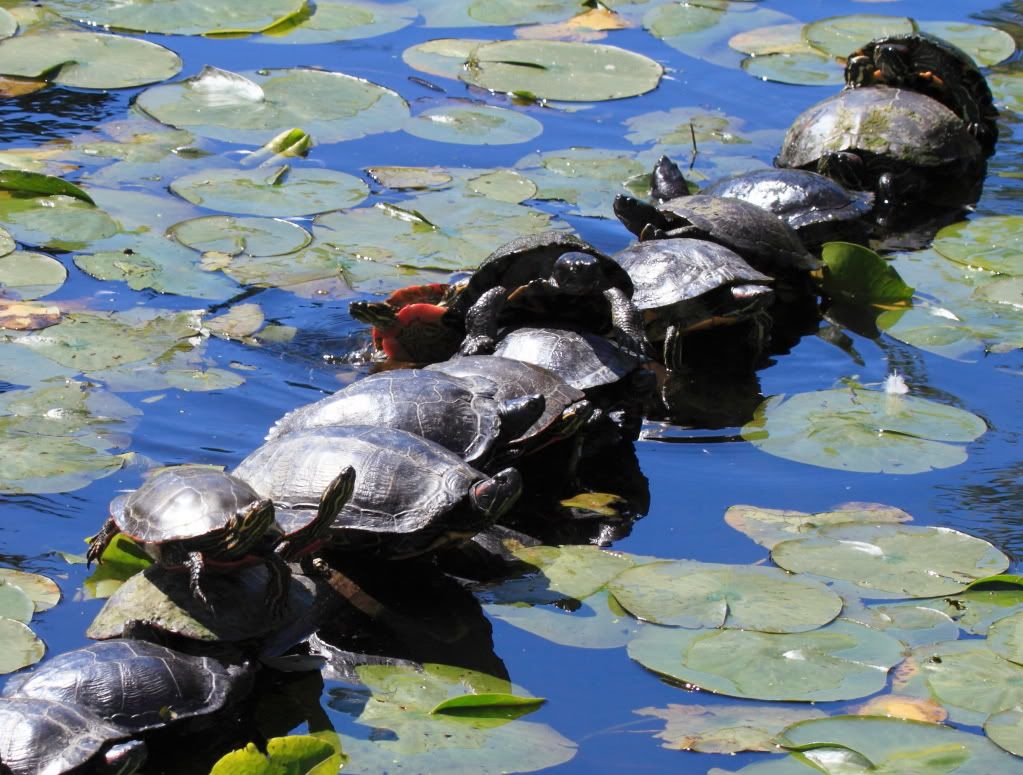 They look so contented: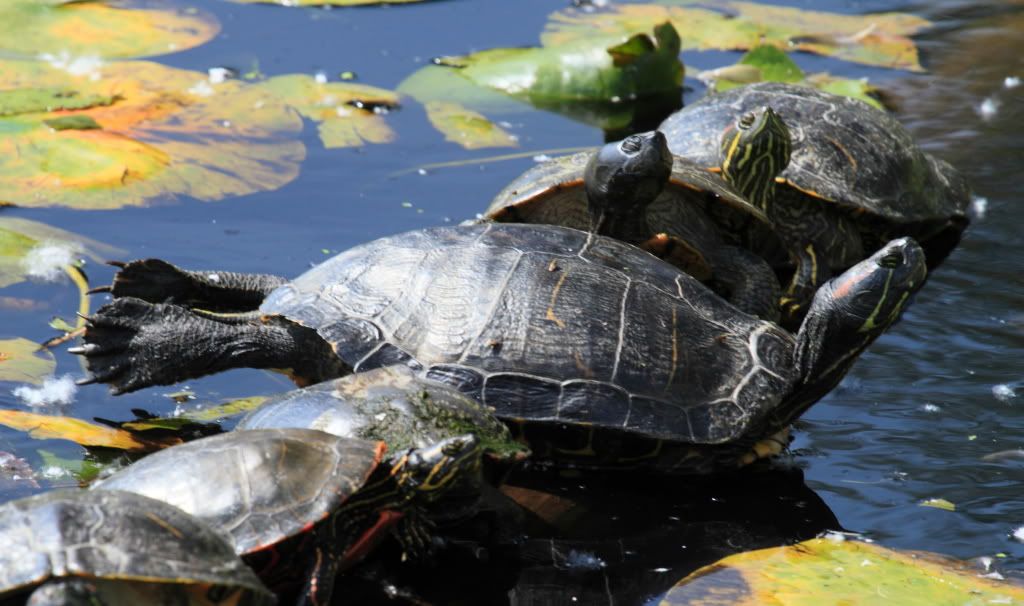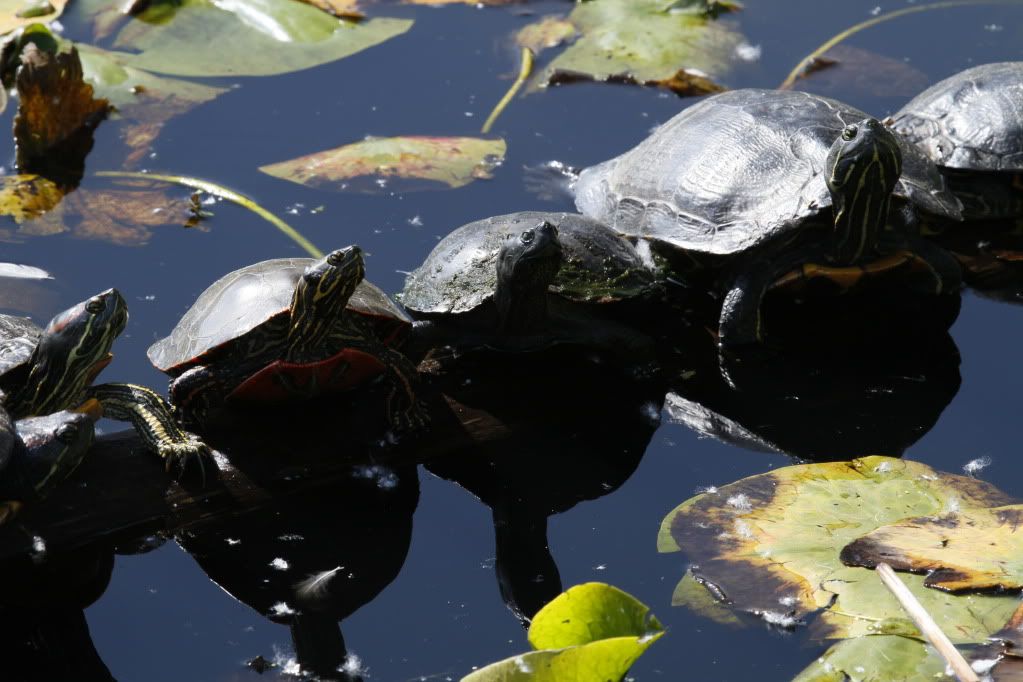 Another basking place: