For those of you who remember my topic in the North American Box Turtle forum you'll know that I lost several of my juveniles over the winter (to what I assume was rats and an RI). I still haven't found Linda (alive or remains) so I still have hope she will emerge as it warms up--I did however find Okie so all of my adults are officially accounted for.
Anyway, to start from the beginning; It was April 1st, my Apricot tree (that is inside my turtle habitat) died about a year and a half ago due to unknown reasons so I decided to finally replace it this year. While doing that I made sure to be very careful while digging just in case I came across a clutch of eggs or maybe even hatchlings just under the surface; the tree rings have been known to be the favored place for females to lay their eggs. I didn't find anything while digging, but after I was done and went to go get the hose to water it, I spotted a very small hatchling in the tree ring! I can assume it walked around from under the nearby shrub since It didn't have any dirt on it. Needless to say I was very surprised and very happy to find this little guy!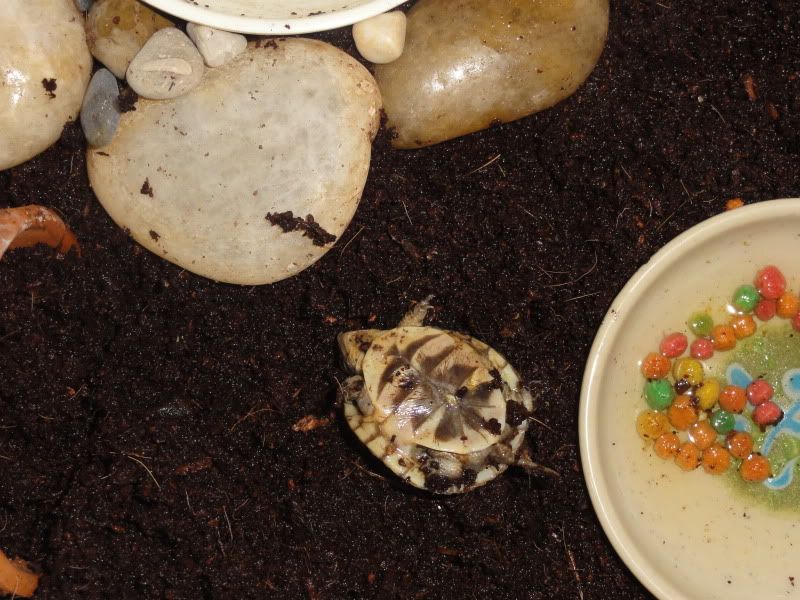 He looks to be another hybrid Three Toed/ Ornate from one of my female Ornates. He's smaller than a quarter and hates being confined! It's kinda cute, I've never seen a hatchling try so hard to escape. He finally started acting normal today (2 nights after I found him) and he dug down into hiding. For awhile there he was sleeping in the weirdest positions during the day and I guess it finally accrued to him that he can't escape so he dug down like a normal hatchling.
Right now I have him in a little shoe box till I convert one of my tanks. I only have a 10gal available (no storage bins atm either) so I'll be moving him to there. It's not much bigger, but I'll be able to give him deeper substrate and hold in humidity/heat better.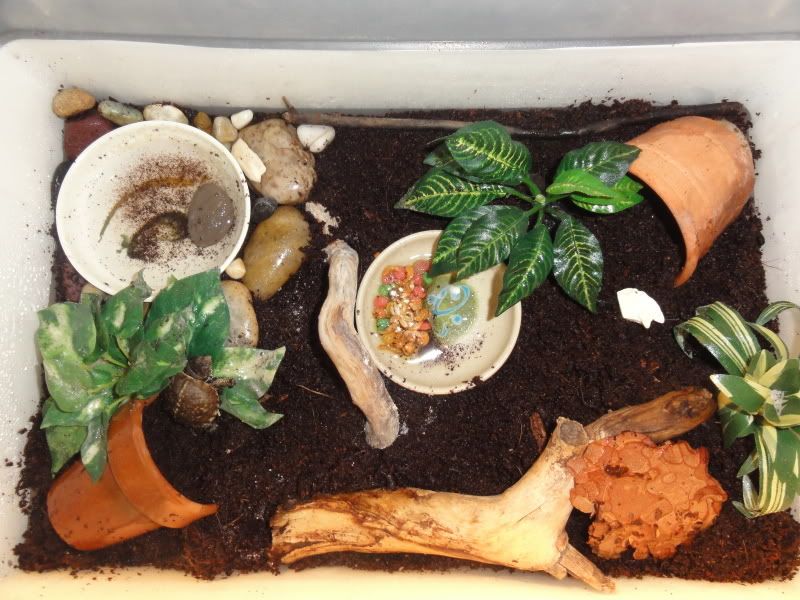 I'm naming him Blister (Bliss if he ends up female). I chose Blister because I found him after a painstaking day of planting a new tree, an event that actually gave me a huge blister on my thumb. It does fit him very well though cause he himself also has a bit of scar tissue on his left hind leg. It appears to be healed (just dead skin now, with healed skin underneath) so I'm not too concerned about it.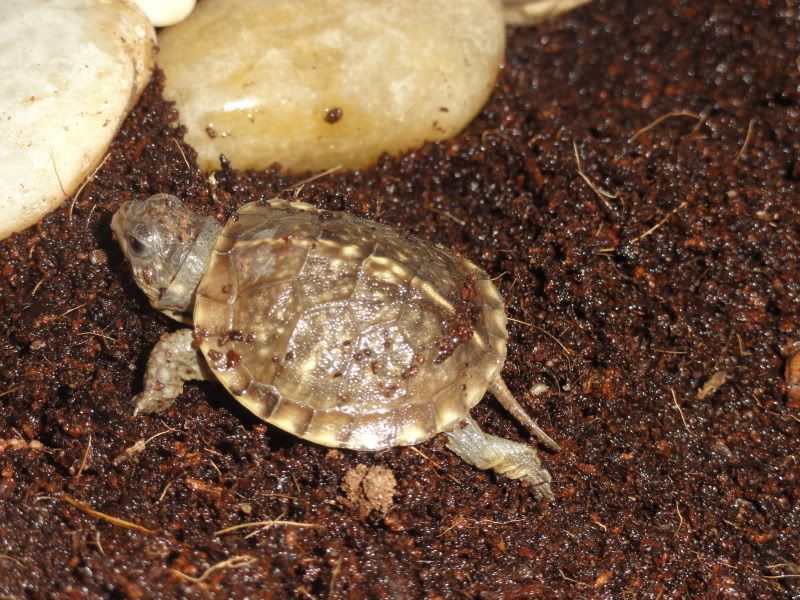 It always surprises me how long they can stick their head under water to drink. I guess he came out into the tree ring because of the fresh water puddles that were forming, cause man was he thristy!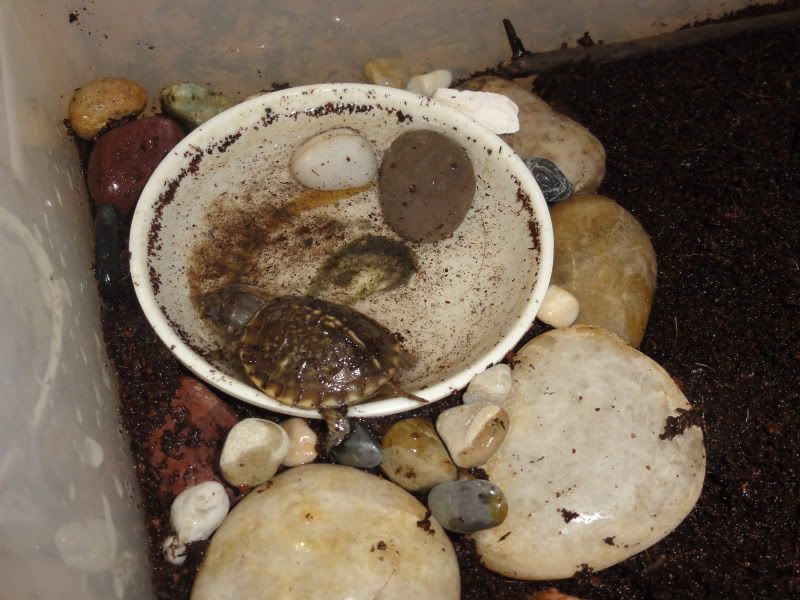 After losing all my juvies it's like starting over (after 7 years), but at least I found someone to help fill the void of starting over. I'll keep you guys updated as he grows =)