I'm not sure if I ever showed pictures of Bean on this forum, but here's some pictures of when I first got him up until today, almost a year later.
He was found on Easter 2011, which was April 24th. My uncle spotted him in his backyard. This little guy got out of my uncles three-toed habitat and was in the middle of the grass, if not for my uncle spotting him when he did this little guy could have been cat/bird bait.
When I first brought him home I immediately noticed this. You can see that he has a bit of an oddly shaped shell, but he's perfectly healthy otherwise dispite the sudden slant on the rear part of his carapace. I named him Bean when my uncle gave him to me because it was Easter, and his shell shape kind of reminded me of jelly beans =)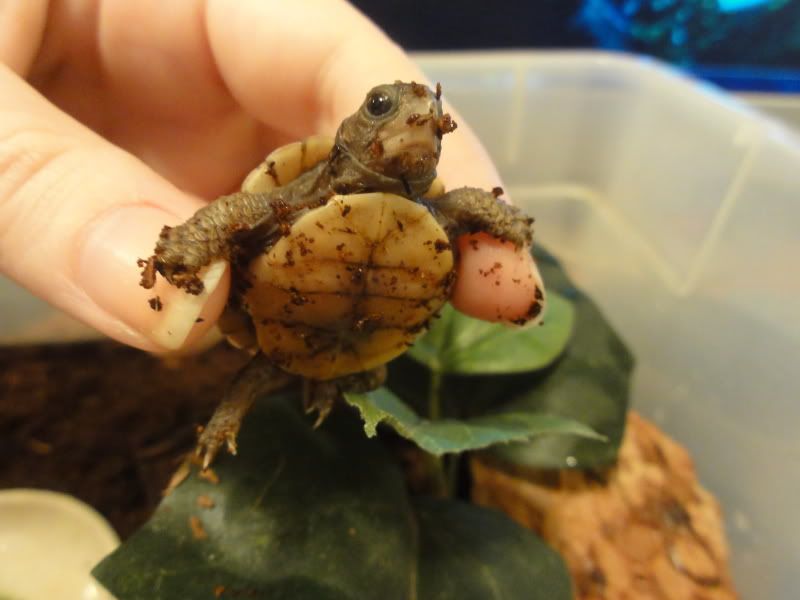 These pictures were taken July-August of last year, when this tiny little guy finally started being more active. Up until then he was dug down most the time, which is pretty normal for hatchlings. I was so proud when I saw that he climbed all the way on top of the half log! He's gotten so strong since I first found him.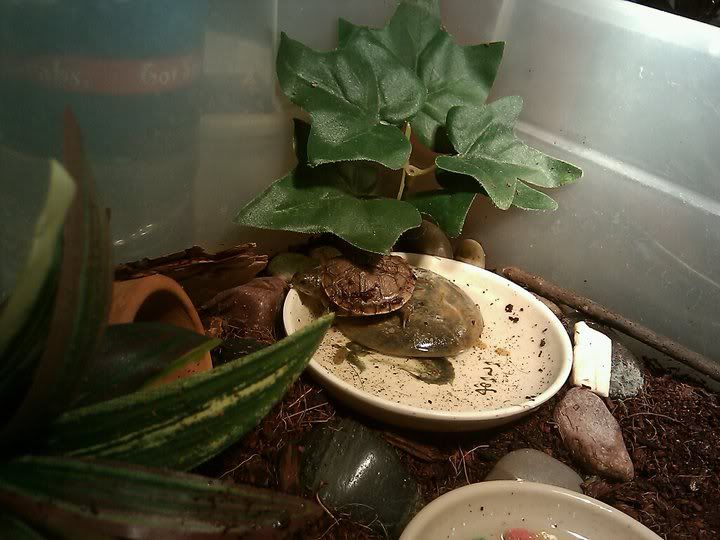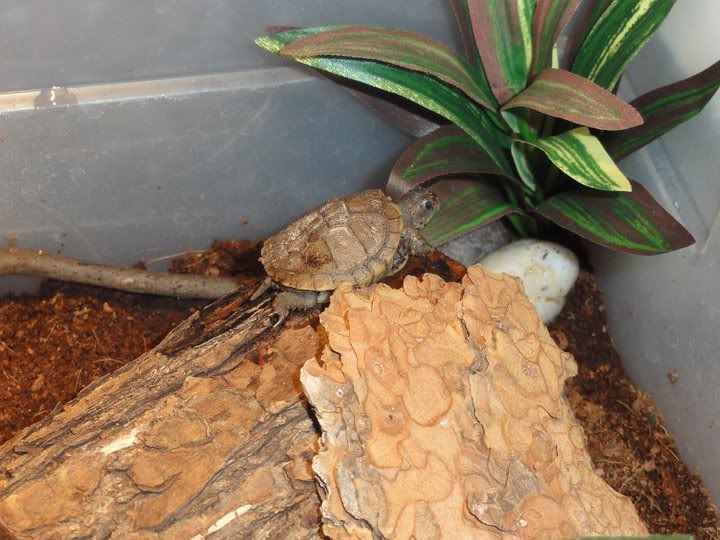 I had been keeping him in a small storage bin at the time (not the best conditions but it's all I had on short notice) But now, since he became more active, I was able to move him to a new tank. This is just a 20gal, but it's currently what he is in and he seems very happy with it anyway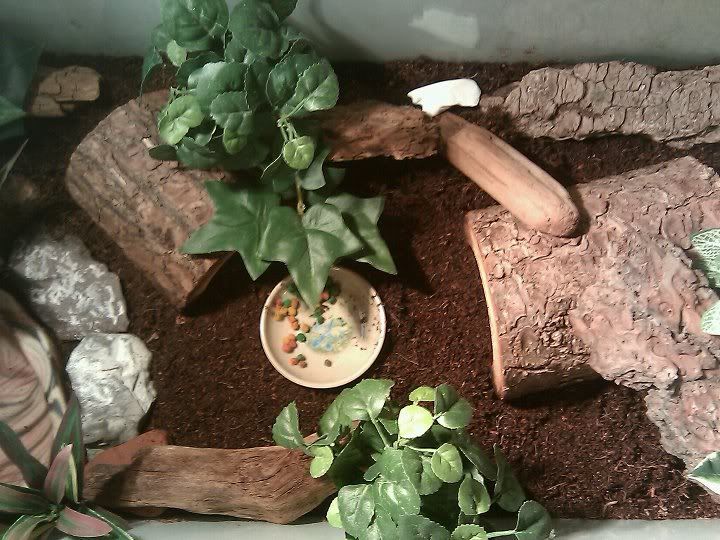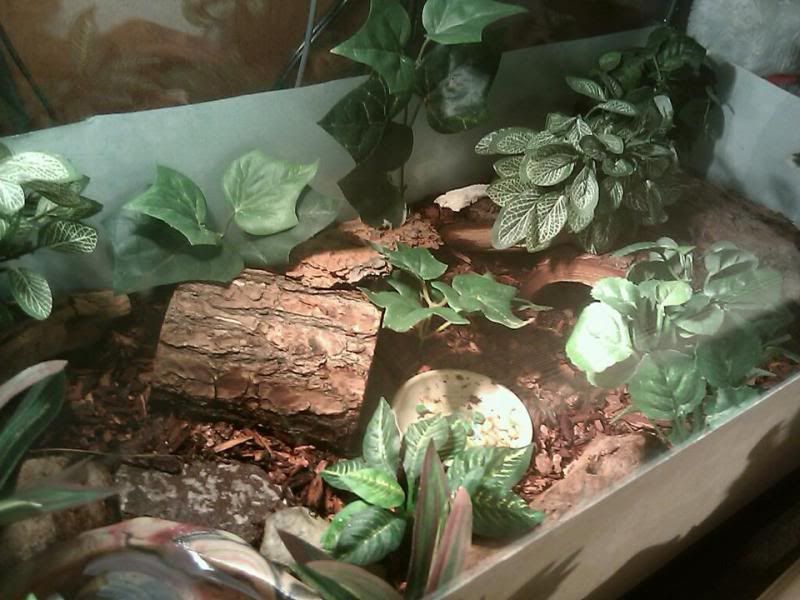 This picture of him here was a month ago, in late February. He grew a lot over winter.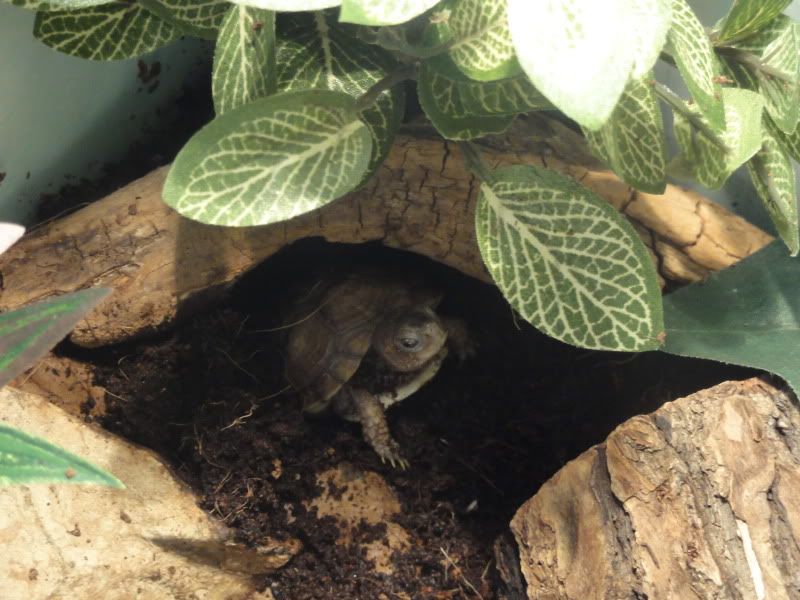 Finally, I bring you to today. He still has the strange slant in his shell but otherwise he is growing perfectly. It's no where near as defined as it was a year ago; when I found him the top of his shell actually was concave at one point and very weak. Now, it's flat and elastic/strong.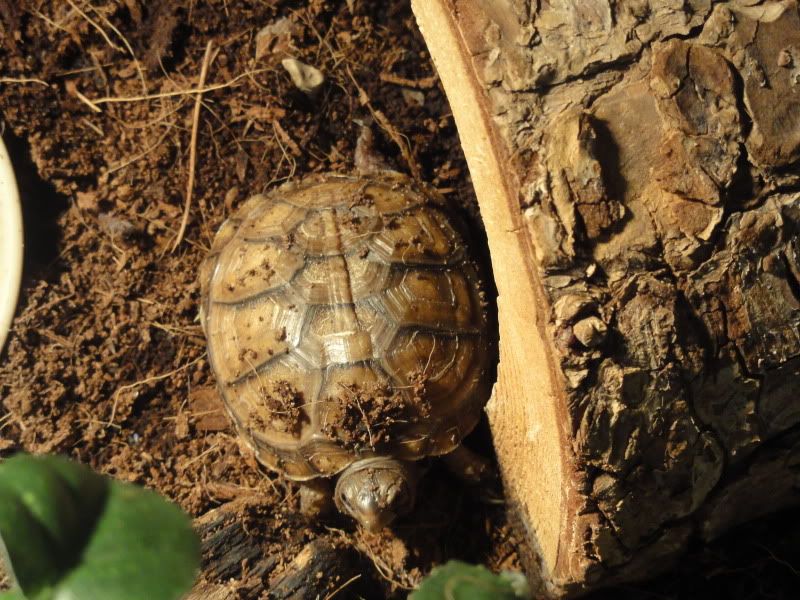 He's a big boy now, really acting like a yearling. He eats pretty much all of the food I give him now so I have to make sure I don't overfeed. He's always moving around alot, loves to hunt insects I place in his habitat, and he recognizes me as the source of his food and water. This is the first pure three toed I've ever raised and I really love him =)