I have 2 female pure bred african pygmy's, both are very small and a little over a year old. I also have a male wether. he is half nubian/pygmy, is extremly friendly would make a nice pet.Asking $65 each for the females, and $50 for the wether.
The black/tan, and the solid black are the 2 girls, the white goat is the wether male.
For more information email me at jeremiahowens@rocketmail.com or call at (985)878-4514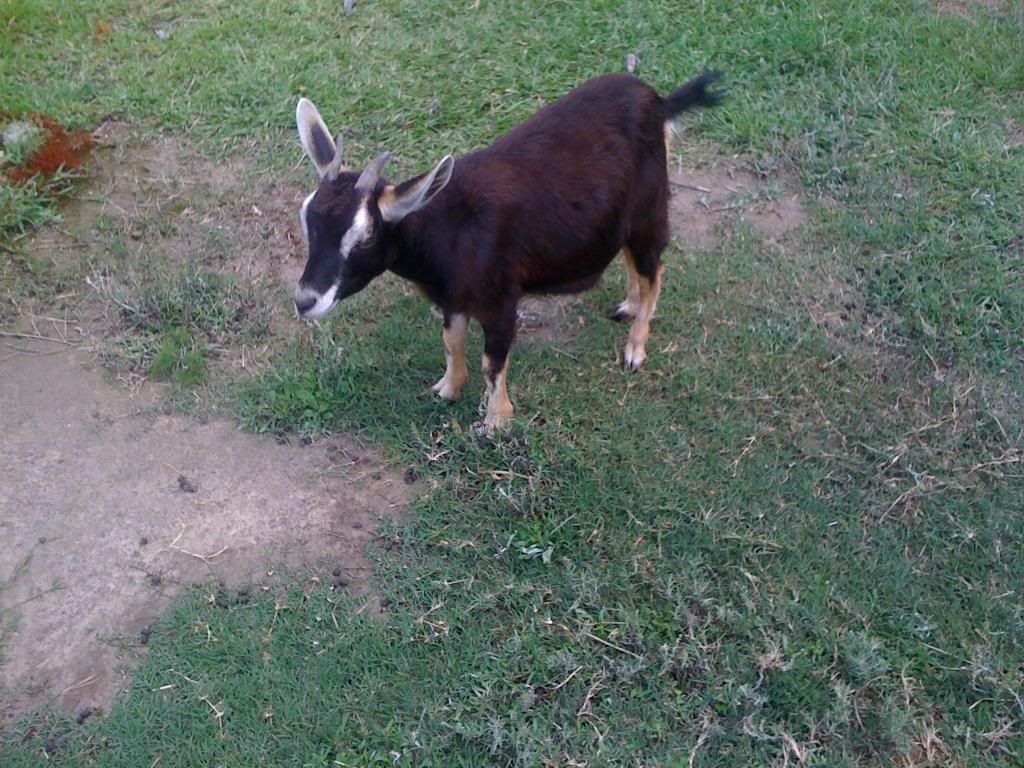 Edited by The Darkness, 09 May 2012 - 02:19 PM.