Do you want to know how to look after a pet Cat?
It is not difficult to make space in your life for a cat. Many devoted cat owners have discovered that these precious cats are good at adapting themselves to different environments. They settle happily either as your exclusive companion in your single-person condominium or a share of attention in a busy family.
Cats are free spirits. Cats like to suit themselves either indoors or outdoors – house rules permitting. Cats have their own preference when they want to be sociable and when to stalk away. Unlike dogs, they do not want a daily walk and want to be alone for long periods.
Though these beautiful animals look very self-sufficient, there is more to cat care than providing a comfortable lap or putting out bowls of food. Cats depend on humans to pay attention to their physical and mental health and welfare. You will find our useful advices here on how to understand and respond to their behavior.
This site will help you learn and decide whether you are prepared to take on the responsibility of cat ownership as well as guiding you on the practicalities and essential equipment you need to have to make your home cat-proof and welcoming at the same time.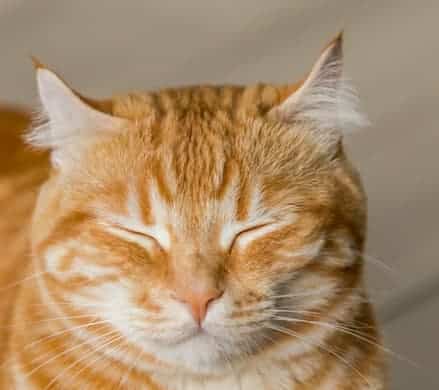 The first thing to note, owning a cat can bring you and everyone joy and companionship, but also many years of responsibility. Cats are active, long-lived, smart, and require constant care and attention. However, be cautious for some family members who suffer from allergies as having a cat can be hazardous to them.
What To Look Out For
Before purchasing a cat, decide first if you want a kitten or an adult cat. This is because kittens need extra care and supervision as compared to adult cats. However, adult cats' previous experience will influence how he behaves to your home.
If you have birds in the house, your cat may pay special attention to them and possibly try and get into their cage so always ensure there is no risk for your bird.
Indoors Or Outdoors?
Another factor is whether to have your cat live indoors or outdoors. Generally, it's safer for cats to live indoors. However, your choice still depends on your lifestyle. Note that cats can live for more than 20 years, so you need to realize if you can give your cat daily attention he needs.
Even if the cats are relatively independent, you make sure that you do not leave him unattended for more than 24 hours. If you always stay away from home, then owning a cat is not suitable for you.
Expect also that cats are hunters, so it is normal that he might bring home prey. Do not be surprised too if your cat scratches the furniture and can inevitably shed hairs everywhere.
Boy Or Girl Cat?
In regards to gender, neutered cats have no differences in behavior and temperament. However, male cats may roam and spray urine, while in-heat females may be fidgety.
Taking care of cats can be expensive. This is because of the essentials needed by cats such as food, beds, bowls, cat flap or litter trays, grooming equipment, a cat carrier, microchipping, veterinary care, and insurance.
Aside from the cat's physical needs, you also need to consider his mental stimulation because they quickly become bored. When your cat does not go out regularly, destructive behaviors may occur. To prevent that, you can purchase cat toys and scratching posts or simply take time to interact with your cat. Cats also need lots of stimulation in the form of interaction and games.
Other essential care your cat needs include a safe home, suitable food and clean water, veterinary treatment, and preventive health care.
Once you have decided that you are ready to become a cat owner, it is now time to search for your chosen breed. There are many options available, but you need to choose carefully. When looking for a cat, registered breeders are the most reliable people to approach. Do not be fooled by cats sold in classified advertisements, most especially if the seller is also selling other breeds. The reason is that these cats may be reared in substandard conditions, which can lead to poor health.
Here's another thing you may be thinking about – cat-proofing your home. Well, it's cat's nature to want to get into and top of everything. It seems impossible for a house or garden to be fully cat-proof. However, there are ways you can reduce the probability of mishaps with some precautions. For indoors, make sure you never leave heated stoves and irons and sharp utensils and breakables unattended. Keep also your cat away from wet surfaces and upper floor windows.
When monitoring for your cat's health, it's essential to know these ill-health signs such as lethargy, difficulty breathing, coughing, blood in urine or feces, sudden weight changes, change in appetite, vomiting, itchiness, and coat changes. If any of these occur, consult your vet. Spotting the early signs can keep your cat's health in good condition.
Well, there are still many topics to discuss learning nature and taking care of a cat. I hope that, in a few points, you had a grasp of what you can expect to read in our next articles.